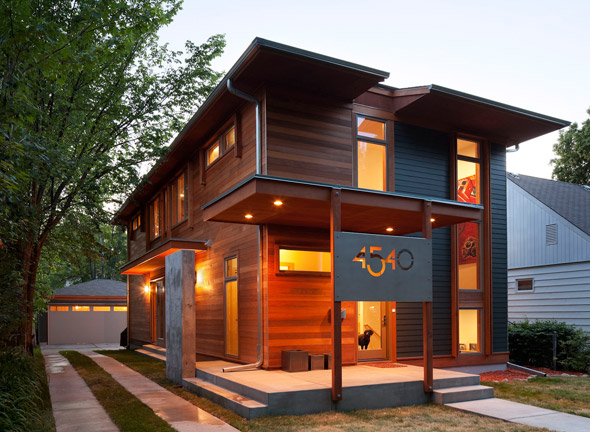 4540 Abbott Ave. S. | Minneapolis, MN | 55410
Architect: SALA Architects

Built 2010; 3-bedroom, 2.5-bath, 2350 square feet
This small urban dwelling was built on a small lot with a small energy footprint for a growing family. Constructed from the ground up with as many renewable, recycled, and locally sourced materials as possible, this finely crafted home was panelized in a factory and assembled on site in a single day. A mixed palette of weather resistant exterior materials clad the support functions in cedar, the living spaces in fiber cement, and the circulation spine in glass. Deep protective overhangs shield from harsh sunlight and heavy rain.
On track for LEED Gold certification, the house sports a double-height living area as well as open plans and clerestory windows for natural light and ventilation.
Images by Troy Thies.