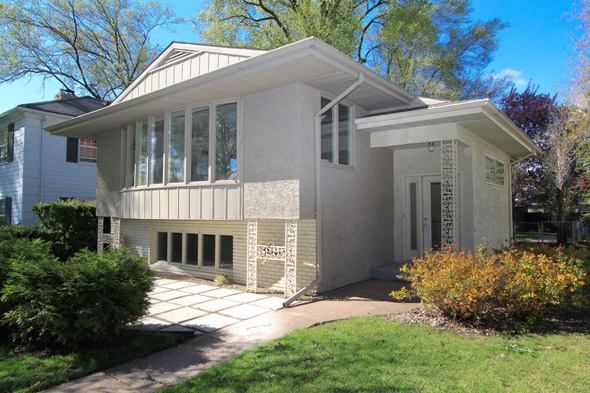 1799 Summit Ave. | Saint Paul, MN | 55105
Designer: Sarah Cochran
Architect: Antler Corporation
Offered By: Jason Koenig, Keller Williams Integrity
Built 1957; 3-bedroom, 3-bath, 2200 square feet
Built by The Antler Corporation in 1957, This mid century modern house, known as the M. Donnelly House, is located on historic Summit Avenue. The open floor plan and large windows let light and air into the renovated kitchen, while the master suite overlooks the landscaped back yard.
The team of Matt Miller and Sarah Cochran have spent years buying, selling, designing, renovating and building homes in Saint Paul.  1799 Summit was a renovation project they worked on in 2005. The goal of the renovation was to combine modern materials, an open, minimalist esthetic and the sophistication of a Summit Avenue home.
Matt Miller's newest design firm, MI2,  focuses on building and renovating urban properties, utilizing contemporary materials and design.
Sarah Cochran is working in restaurant and commercial design in Minneapolis while continuing her longtime career in advertising and branding.
Photos by Nina Nelson, In View Fotos, LLC.